The transition into college for many first year Bruins means fending off weight gain and unhealthy eating habits while trying to balance student organization involvement and academics. Many are trying desperately to avoid the dreaded "Freshman 15."
Depending on who you ask, the "Freshman 15", a term referring to the rapid weight gain college students succumb to during their first year, is inevitable.
Mikaela Akins, a first year Biology major, shared that she has gained 13 pounds since the summer. "I needed it since I came in at 98 pounds. But my weight gain was really caused by my exposure to so much food, and me literally eating everything I could," she confessed.
First year Business Economics major Neemat Abdusemed can attest that the "Freshman 15" is a pattern that repeats every year. She recalled her sister also put on about 15 pounds her initial year at UCLA just a few years earlier.
She attributes the phenomenon to the way food is prepared in the dining halls and compared it to the unsweetened vegetables and healthy lettuce, rice, and chicken that is served to her at home.
"All of the food they serve us on campus is loaded with fat. It's unhealthy," she says.
Abdusemed believes it is important that everyone remain conscious of what they eat "even though you want to get your money's worth," when eating with meal swipes at the dining halls and cafes on The Hill.
There are many other reasons why first year students gain the "Freshman 15." Being a first year myself I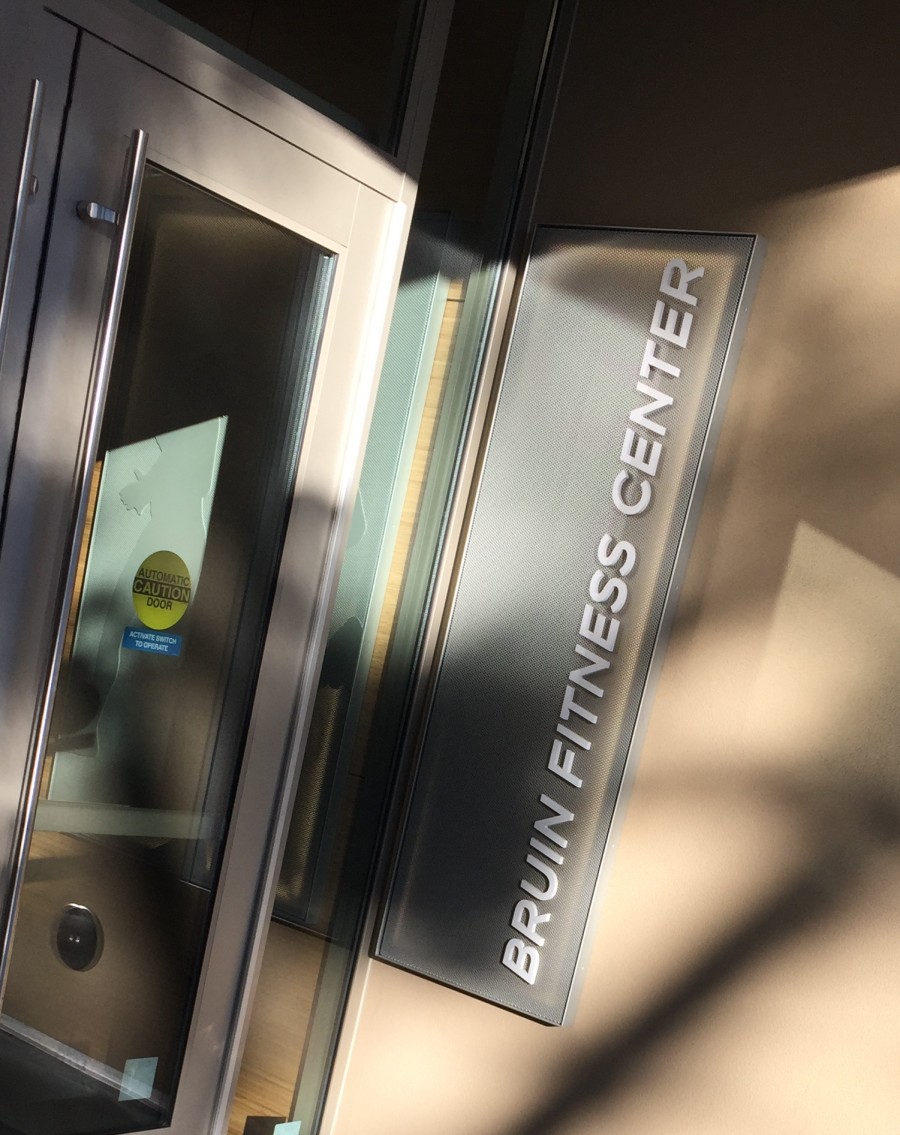 find it challenging to schedule workout time on top of trying to acclimate to the quarter system. Gone are the days of healthy home-cooked meals and being able to effortlessly balance school, athletics, student organizations, social time, and sleep throughout the night. 
First year Neuroscience major Mekai Ruddock agrees. "It's just that there's not the same amount of time as at home to prepare meals or keep track of eating habits."
How to Stay Combat the Freshman 15
It is agreed among all three first years that scheduling time into busy college schedules to enable CONSISTENT utilization of the gym or participation in some kind of physical activity is always a must. Solely walking to and from class and up all of the stairs will not get the job done.

Ruddock recommends to try to eat around the same times everyday to avoid over-eating, along with visiting the Bruin Fitness or the John Wooden Centers. Both have great equipment to help students stay in good shape.
Finding someone to join the physical activity will help maintain motivation and build stronger bonds among friends and roommates.
"Get a gym partner," advised Abdusemed. "Look at the athletes for motivation to get that body."
In addition, making healthy food choices is pivotal.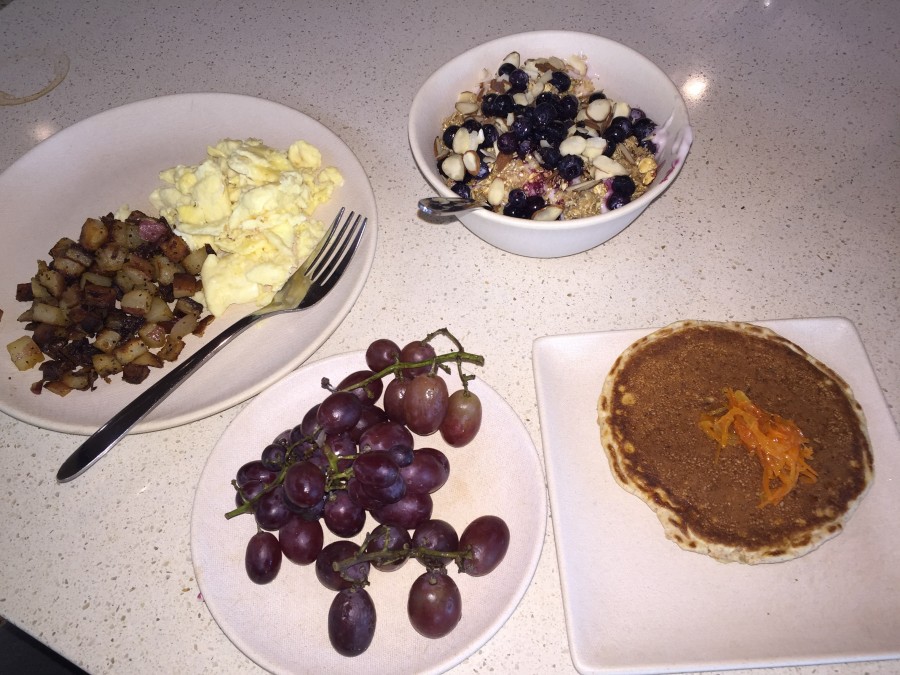 Eating proper meal portions and paying attention to what is being ingested is the first step to developing healthy habits.
"Try limiting what you eat because it is really easy to get carried away when there's so much food around you,"  Akins suggests.
Stay happy and healthy Bruins!