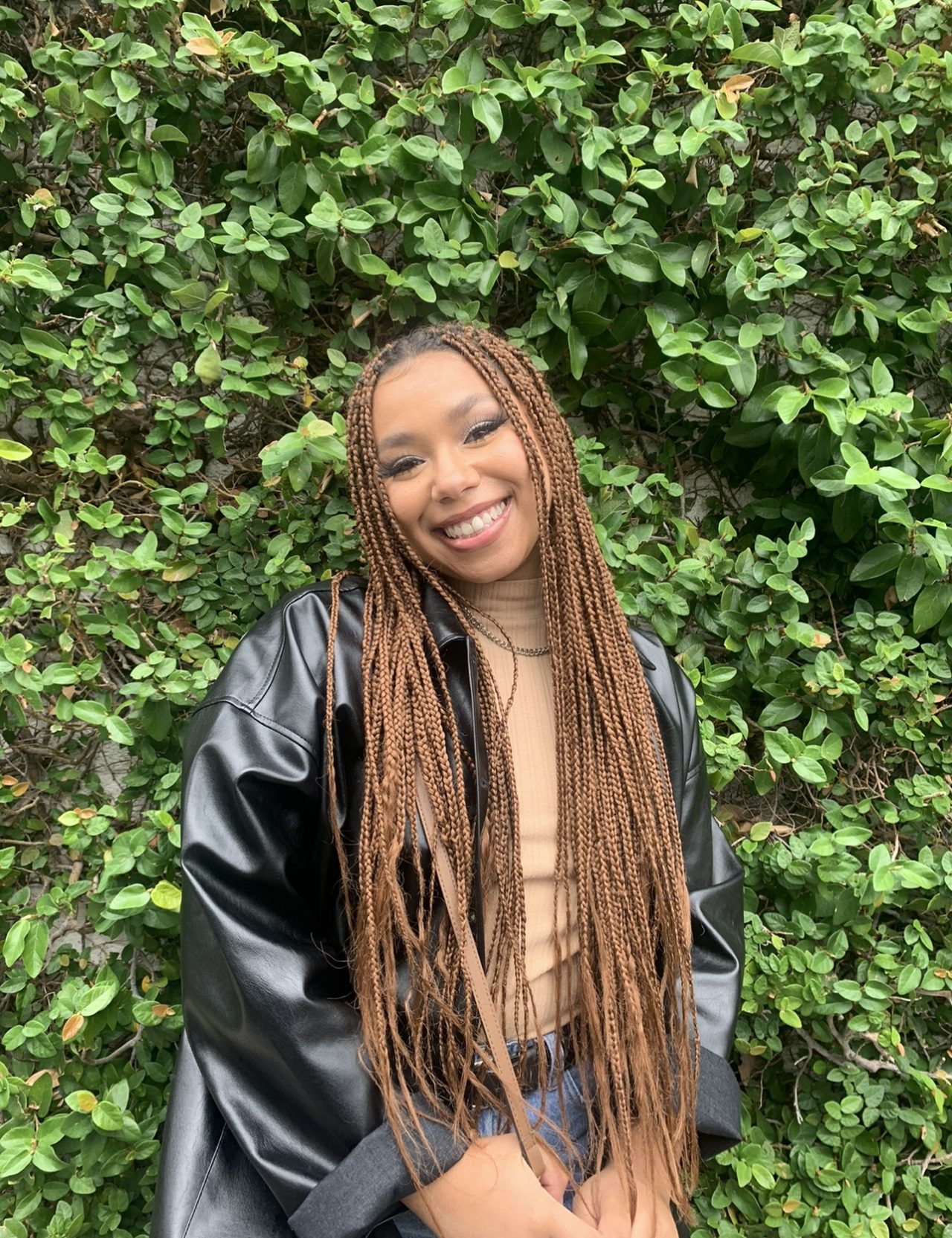 Letter from the Editor
Dear readers,
I am excited to serve as Nommo's Editor-in-Chief for the 2020-2021 academic year. I feel extremely privileged to lead a magazine with the soul purpose of telling Black stories, owning our narratives, sharing our art, accomplishments, struggles, and truths to reimagine mainstream media from a Black vantage point. As Nommo approaches its 52nd anniversary, the presence of Black media has proved to be evermore important. Amid the reinvigoration of the Black Lives Matter movement, attacks on news personnel at protests, calls to defund and abolish police, climate crisis, and the coronavirus pandemic disproportionately impacting Black Americans, the dissemination of truth and transparency in media becomes a growing necessity for Black people.
As I come into this position, I am dedicated to upholding Nommo's mission and values as they reflect those of the community. Additionally, I vow to represent the Black Bruin community with honor, establish open communication with leaders, and reflect the needs, wants, goals, and objectives of the Black Bruin community in this publication.
When I'm not writing articles and proofreading essays, I study Public Affairs, Gender Studies and English. I've been writing for Nommo since Fall 2019, but my roots are in broadcast journalism and academic writing. I'm interested in Black feminist writings, beauty and entertainment, astrology, yoga, and self-discovery, and I hope my articles reflect that! I hope to bring positive energy and community to Nommo, emphasizing the intersectional identities of our staff and readers. I look forward to seeing this magazine adapt and change as our views, understandings, and representations of diasporic identities do, and I'm proud to be a proponent of that change through my contributions to the magazine.
Once again, I'm so grateful for this opportunity and I look forward to embracing the responsibilities, struggles, and accomplishments to come. Thank you to UCLA Student Media, Doria and Jose for shaping our ideas into reality.
With love,
Leilani Fu'Qua
[email protected] | [email protected]
"For while the tale of how we suffer, and how we are delighted, and how we may triumph is never new, it always must be heard. There isn't any other tale to tell, it's the only light we've got in all this darkness."
-James Baldwin