As soon as the NCAA Selection Committee announced that UCLA got the No. 4 seed, the women on the basketball team began preparations. For some of the players, this would be the first March Madness game of their careers, and to be able to play on their home court, surrounded by their friends, families, and fans meant a lot to them.
Freshman Gabriela Jaquez (#23) shared, "I think it's a really amazing opportunity that we can play here at Pauley Pavilion and have our home crowd here."
Christeen Iwuala (#22) followed with, "Especially for the fact that something like this is really uncommon, coming in first year, being able to do something so monumental like this, I feel like it's a really good opportunity that we have."
Starting their March Madness tournament in Pauley Pavilion, the hype from the crowd, as well as the one-week break since their match in Vegas against Washington State (which took place on March 5th, 2023), helped fuel the fire that went into the game. Notably, the start of the game was full of energy when Gina Conti (#10) scored twice and made a rebound before the seven-minute mark. "I think it's important for me as a point guard to be aggressive, to collapse the defense, to then kick out for my teammates who were open," Conti remarks on the goals set in mind coming into a game.
After tying once in the first quarter, the Bruins kept the lead, making it up 24 at one point. Some highlights include, Charisma Osborne's (#20) achieved double-double status in this game with 11 points and 12 rebounds, contributions from Jaquez's layups and relentless drive, and Kiki Rice's (#1) top scorer of the Bruins status tonight with 15 points. Another unforgettable moment came from Londynn Jones (#3), whose persistent determination before and after she was fouled by Sacramento State's Dean (#0), leading to a quick trip to the locker room and back to continue what she started on the court, exemplified strong-mindedness on the court.
On the importance of March Madness branding and equity for the women's game, Jaquez said, "It should always have been March Madness to start, but I'm really glad that we can be the players to play in the women's March Madness tournament."
Complementing her thought, Jones brought into perspective the hard work the UCLA WBB team has put in in order to be able to play on the March Madness stage. "It's really just a testament to all of the hard work we've been doing, and it's very different for [men's] and women's basketball, but the whole point is to make things equal."
"You put in just as much work as them," Jones continues. "But I think that it does show what we're leading to and where we're going, and so it's a big difference."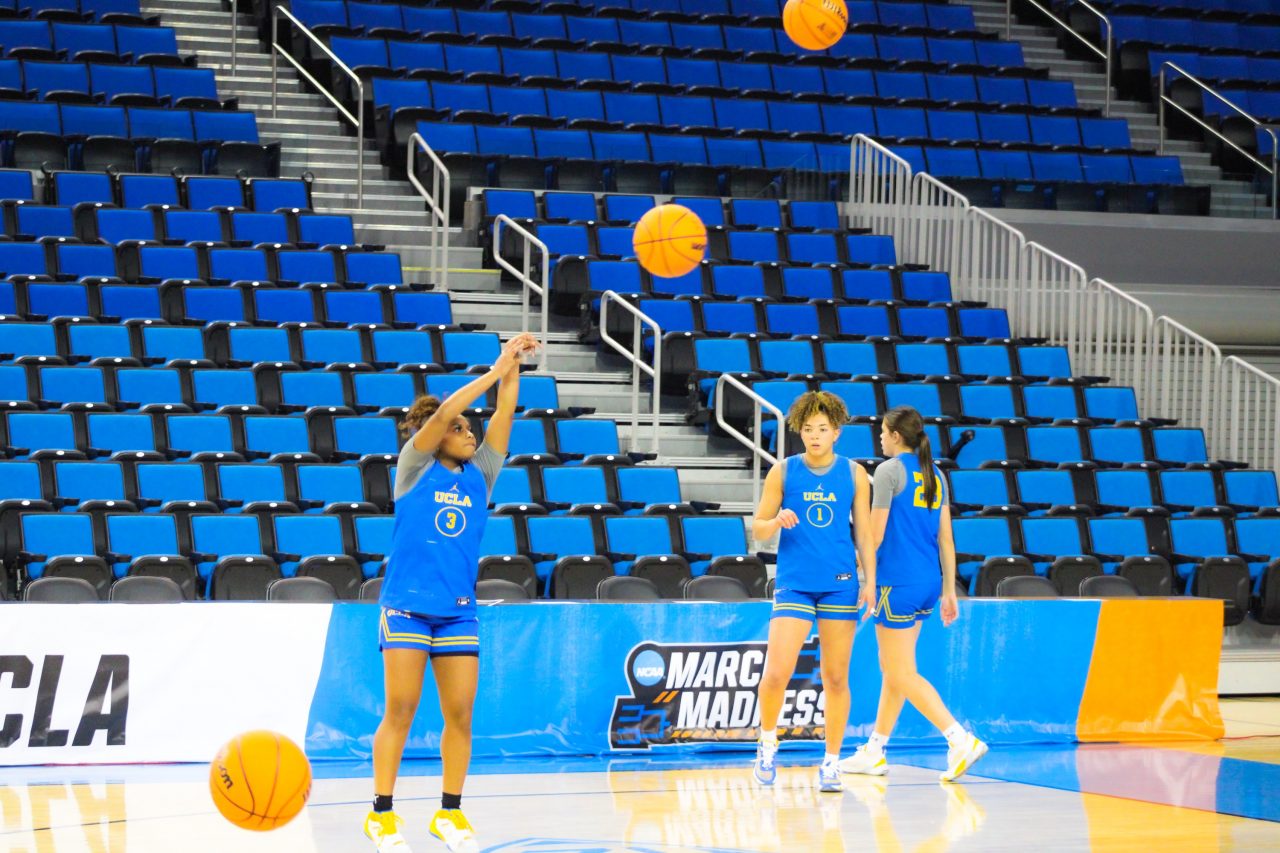 2023 marks the second year that the women's NCAA D1 Tournament falls under the March Madness brand. The NCAA is making strides for gender equity in basketball, but there's still much to be done.
"All of the things and the investments from the NCAA in the last [few] years are really, really important and greatly recognized and appreciated," said Cori Close, the head basketball coach for WBB. "That being said, I'm excited for a few that still need to be attacked."