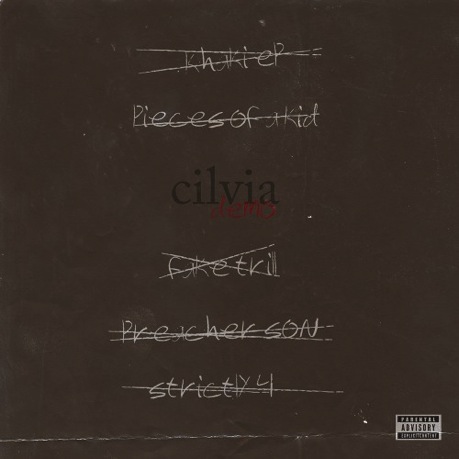 Top Dawg Entertainment (TDE) has risen to become one of the most respected and influential record labels in the hip-hop genre thanks to an amazing line-up of artist—notably Kendrick Lamar & Schoolboy Q—and in-house producers who have been able to craft some of the most inventive hip-hop albums of recent memory. This year, the label has decided to start with some new blood, by releasing the debut album of their newest signee, Isaiah Rashad.
Isaiah Rashad's Cilvia Demo, is a slow-riding, introspective work that serves as a perfect introduction to Isaiah as an artist and as an individual. The album contains 14 tracks filled with highly personal anecdotes of growing up fatherless in Tennessee, a history of ill-fated relationships & substance abuse, and the challenges of remaining honest in a deceitful industry. Rather than portraying himself as an infallible, high and mighty rap star, Isaiah openly confesses his flaws and insecurities on this record. The vulnerability that permeates throughout the project is what makes Isaiah's words not only relatable, but also real, as though he is speaking to a close friend rather than a random listener. He is able to speak on a number of societal ills, like institutionalized racism, without sounding preachy or dull, which is an accomplishment within itself. For instance, on the standout track "Heavenly Father," Rashad reflects on his drug problems, thoughts of suicide, and womanizing tendencies over a soulful, gospel-lite instrumental that manages to be quite catchy regardless of its dark subject matter.
Although rap veterans like Andre 3000 and Scarface have done this type of southern confessional rap for years, Rashad manages to stay true to his southern roots without sounding redundant, thanks to creative use of flow, melody, and wordplay that stand out on the minimal and abstract instrumentals provided by producers Antydote, Mr. Carmack, Farhot, and D. Sanders. The laid-back and experimental beats are definitely a nice change of pace from the trap heavy sound that has become popular in the last couple of years. And the sparsity of guest features, aside from a few of his TDE brethren and songstress SZA, allows for Rashad to remain the center of attention and proves him capable of handling a solo project single-handedly.
With this project, Isaiah Rashad has proven to naysayers and skeptics alike that he is worthy of the TDE name, instead of merely copying reused formulas, and is out to pave a road for himself.