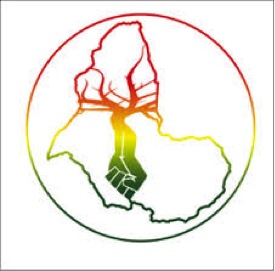 The African Black Coalition conference featured numerous workshops that supported its theme of "Re-Imagining Black Activism." These interactive sessions complemented the keynote speeches and allowed the conference attendees to share their thoughts on the key topics affecting the Black community.
The first set of workshops was titled "The History and Development of Black Activism," and highlighted the various Black resistance methods and movements of the twentieth century.  Seminar topics included the history of police repression, community organizing techniques, and the role women and students played in the fight for civil rights. One of the workshops, "History of Chains: Understanding the Prison Industrial Complex from the Lens of an Abolitionist," shed light on the profound connection between slavery and mass incarceration. The workshop's facilitator, a former inmate and current UC student, Terrence Stewart framed the systematic imprisonment of Blacks as a profound injustice; like slavery, it is a form of subjugation used to control and destroy the Black community. According to the NAACP, "African Americans now constitute nearly 1 million of the total 2.3 million incarcerated population." This is no accident.
The second session, "Black Activism Today," explored the critical issues of our time such as Black underrepresentation in various spheres of society and the lack of policies that support the success of Black people.  Two UC students presented an informational session on "The Sexualization of Black Women" that examined the historical objectification of Black women and the steps that can be taken to combat this problem. The over-sexualization of African-American females dates back to bondage, when the slave women were seen as mere objects subject to the desires of their masters—they had no power over their own bodies. Such a situation is still present today because women are still treated solely as sources of pleasure, and this is maintained through things such as the misogyny present in hip hop and rap music.
"Black Activism of Tomorrow," discussed steps that can be taken to combat such problems in the community. The pressing need for collective action and unity was emphasized as a key factor in our progress as a people. As Salih Muhammad, the Executive Director of ABC said, "As individuals, we do not have all the answers…But as a community we do…If each of us contributed…toward the collective liberation of our people, liberation would become a reality." The African Black Coalition Conference was a start toward such a future.