Whether you rocks your hair natural, relaxed or weaved up, maintainence of black hair demands time and tender love and care but as full time college students that is time that many of us do not have.
Loving the versatile doo's of black hair is the easy part, but for many fulfilling student duties while taking care of one's hair in this 'new home away from home' proves to be a daunting combination. From finding the right products to maintaining a hair regimen and simple styling, the time consuming practices required to keep hair healthy do not seem to fit into our schedules. Frankly 'ain't nobody got time for that'. As a result wash day  interferes with doing homework, getting a touch up requires driving across town and weave are left unblended for days at a time.  As college students who work and are conducting a balancing act between school, work and family healthy hair care requires an extra set of time management skills.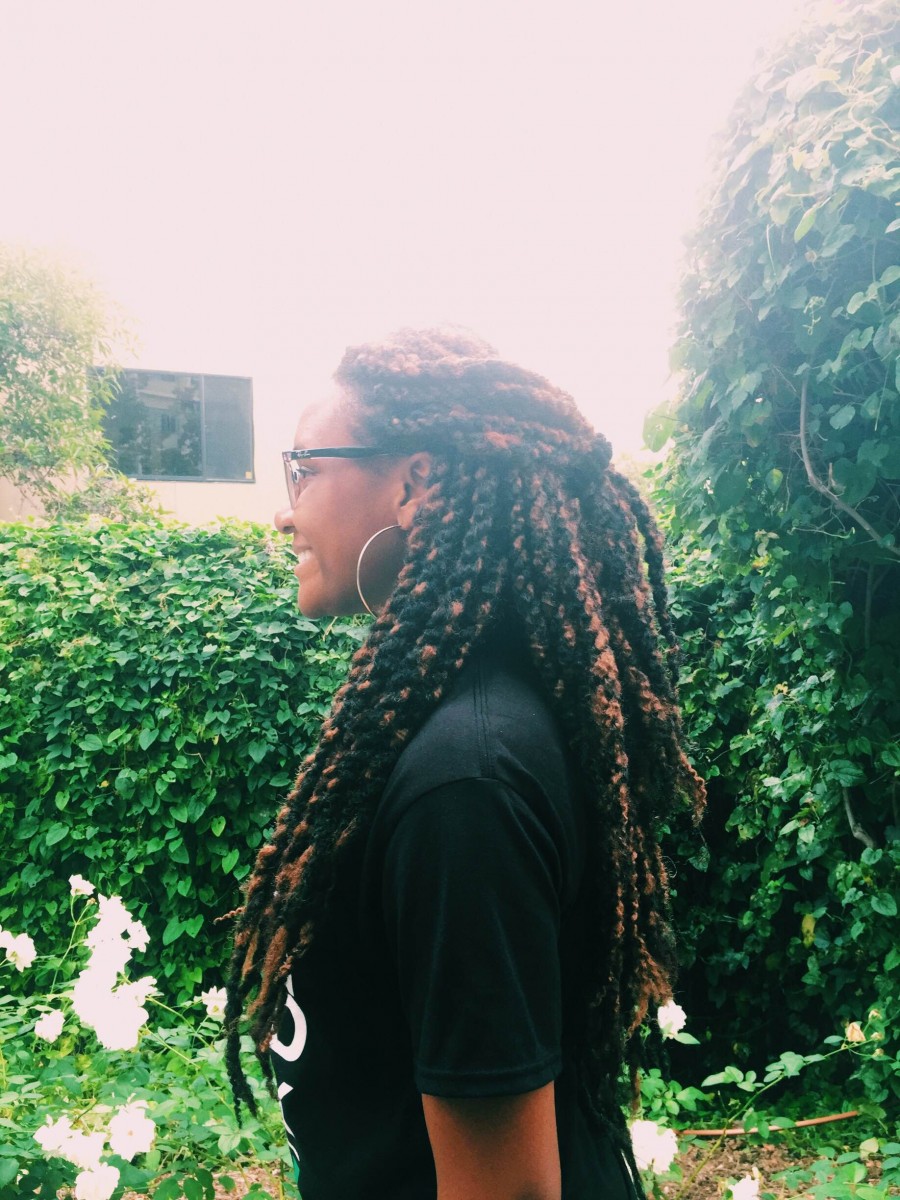 Self care, which for many black women is synonymous with hair care, always comes first. Timeka N. Williams writes in Media Fields Journal that, "[For black women] Hair styling practices fit into a larger discourse of empowerment and liberation." Though it may be time consuming, hair care as a form of self care may be what helps you survive in this vicious institution. When we are facing big issues like institutionalized racism, bureaucracy and underrepresentation it may prove to be therapeutic to just focus on the little things once in a while. It's not just about good looking hair, but healthy hair, and healthy hair often reflects a healthy you.
You deserve time to take care of your hair, whatever that means to you whether it be trying out a new braid out, getting your roots retouched or ensuring everything is blended and flowing.
Challenging the view that black hair is a hinderance or task and choosing to see your hair as another facet of your well being will lead to reprioritization of it's maintenance. Making time for this endeavor may be the biggest obstacle we face. NaturallyChelsea, a natural hair blogger, reported on CurlyNikki that "Unfortunately for me, all of my days are fully booked, so I simply don't have the time to pick up the full time job of hair care." I'm sure many of us could relate but perhaps these 3 tips will aid in fitting hair-time into the schedule.
1)Kill four birds with one stone:
Many say we can't multitask as well as we think, but when it comes to hair we can say "Watch me." Deep condition while sleeping. Detangle while in the shower. Wear a cute headwrap to gives roots and edges a break. KalaG a blogger on Curly Nikki, playfully recommends, "Massage oil onto your scalp with your favorite oil to relieve the stress from that last mid-term." Mixing hair with tasks you have to do any way will eventually make hair care automatic.
2) Stretch it way out:
Stretching space in between hair appointments could save a lot of time. If you are natural opt for a braid out you can wear all week. If you are permed keep hair moisturized so that it does not break off as you wait 10 weeks to retouch it. Scheduling hair appointments during breaks in between quarters may save you the stress of missing homework to get your hair done, plus this will lead to healthier hair. Hair + Moisture = Perfection. If you keep hair in weave or braids, then stretching hair may be no problem. As far as leave out is concerned, keep it moisturized and braided down some days while opting for a beanie, hat or scarf.
3) Find a local:
Finding a local hair stylist, perhaps someone in the apartments or on the hill could save you a lot of time (and money). Ordering hair care products, weave and other necessities online instead of going out to buy them provides not only convenience, but access to the things you need when you need them. Watching Youtube tutorials on how to do your own hair could be the most time saving endeavor. Cornrowing while reading? No big deal. Weaving while rewatching bruincast? Easy Peasy.
What are your college hair care strategies? Comment below to help a sister out.