On this Trans Visibility Day, Nommo would like to celebrate the beauty and resilience of Black transgender individuals. Black trans activists have been at the center of the fight towards liberation, on the axes of race, gender identity, and sexuality. However, prioritizing the health and safety of Black trans people remains an issue across the globe. Illuminated by healthcare disparities, inequitable housing and employment practices, transphobia and targeted violence, Black trans folk face illuminated struggles as their intersectional Black/queer identities interact with the white heteropatriarchy. Since the Stonewall uprising, we have seen an upwards mobility and visibility for trans folk, which has equally exposed the community to increased hatred and violence. We stand in solidarity and honor the lives of Black trans people lost to transphobic violence, and encourage our readership to support transgender individuals.
We also celebrate the greatness and brilliance of Black transness! By embracing Black Trans life and prosperity, we build community, share support, and honor Black trans life in spite of adversity. Happy Trans Day of Visibility!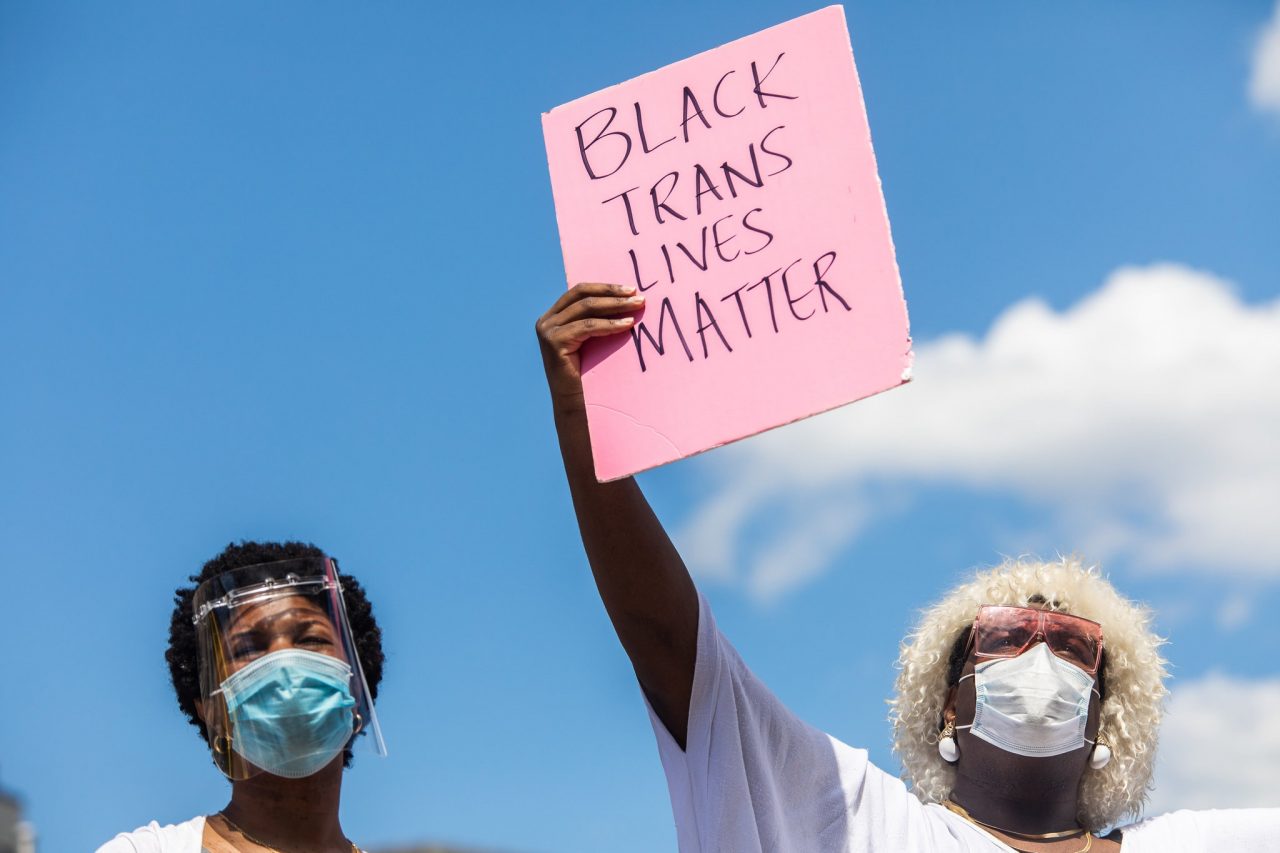 Support Black Trans Life
Donate to Black trans people's GoFundMe's for housing stability, food insecurity, gender-affirming health treatment, mental health services, or any form of financial support. Black trans folk face medical racism, employment discrimination, and have higher rates of depression, anxiety, and suicide due to the anti-Black transphobia they experience. If you have the capacity to provide financial support, please donate! Black trans folk deserve housing, healthcare, and stability.
Spread information on anti-trans legislation, and encourage others to advocate for the rewriting or dissolution of harmful, anti-trans legislation in over half of the United States. 27 states have proposed legislation to stop trans-girls from playing sports and states like Arkansas and Tennessee actively have restrictions on trans people's ability to receive gender-affirming healthcare. Join or support the American Civil Liberties Union in their efforts to combat transphobic laws here.
Read some Black Trans history in C. Riley Snorton's "Black on Both Sides: A Racial History of Trans Identity," where Snorton traces the intersections of Blackness and transness from the mid-nineteenth century to present day, following the influences of slavery and various archived materials. (Available on JSTOR through the UCLA Library).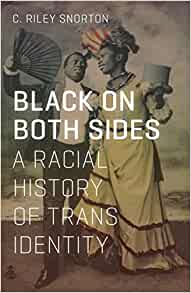 Donate to the HRT Care Fund hosted by Trans Lifeline and FOLX Health, which reserves 75% of its funding to cover access to HRT (hormone replacement therapy) care for BIPOC trans, nonbinary, and intersex people. Visit bit.ly/hrtfund to donate or apply for an HRT microgrant through FOLX Health. Applications reopen June 1st.
Understand that transphobia has no place in the world, and actively practice anti-racism and gender inclusivity at work, school, and home. We must actively make efforts to ensure that Black transgender individuals feel comfort, safety, and respect in cis-dominated spaces, and even more so our responsibility to advocate for the liberation of Black trans people. We must decolonize our stigmatized understandings of gender and work against the bigotry, homophobia, and transphobia perpetuated within our clubs, groups, friends, and the Black community as a whole. By respecting pronouns, name changes, and being compassionate to the struggles of our peers, we are better able to build an inclusive and honorable community space.
ThemsHealth has compiled a list of national and international resources for transgender individuals. Here are some National and West Coast based resources for Black trans folk. (Courtesy of ThemsHealth)
NATIONAL QUEER & TRANS THERAPISTS OF COLOR NETWORK
National Queer and Trans Therapists of Color Network (NQTTCN) is a healing justice organization committed to transforming mental health for queer and trans people of color (QTPoC).
BINDER DRIVE
Binder Drive provides free binders to Black trans & non-binary people in the United States
THE OKRA PROJECT
The Okra Project is a collective that seeks to address the global crisis faced by Black Trans people by bringing home cooked, healthy, and culturally specific meals and resources to Black Trans People wherever we can reach them.
THE MARSHA P. JOHNSON INSTITUTE
The Marsha P. Johnson Institute (MPJI) protects and defends the human rights of BLACK transgender people. We do this by organizing, advocating, creating an intentional community to heal, developing transformative leadership, and promoting our collective power.
BLACK TRANS FEMMES IN THE ARTS COLLECTIVE
Black Trans Femmes in the Arts Collective (BTFA) is a community-based arts organization that builds community and mobilizes resources to support Black trans femme artists (artists who were assigned male-at-birth and now identify somewhere underneath the femme umbrella).
BLACK AND PINK
Black and Pink was founded in 2005 and is a national prison abolitionist organization dedicated to abolishing the criminal punishment system and liberating LGBTQIA2S+ people and people living with HIV/AIDS who are affected by that system through advocacy, support, and organizing.
TRANS WOMEN OF COLOR COLLECTIVE
Trans Women of Color Collective (TWOCC) seeks to shift the narrative of surviving to thriving in our communities. They strive to build economic empowerment and global networks that connect rural communities with suburban enclaves, inner city youth with elders, donors with Black trans entrepreneurs, healers with those seeking to be whole and collaborators with agitators.
(SAN FRANCISCO, CA) THE TRANSGENDER DISTRICT
Founded by three black trans women in 2017 as Compton's Transgender Cultural District, The Transgender District is the first legally recognized transgender district in the world.
(LOS ANGELES, CA) PROJECT Q
ProjectQ Community Center is a non-profit organization that provides safe space for LGBTQIA+ youth.
(LOS ANGELES, CA) APLA HEALTH TRANS CONNECTIONS
Trans Connections is an HIV prevention program for trans people of color, ages 18-29. We offer incentivized testing, linkage to care for those who are newly or previously diagnosed with HIV, fun events, and more!
(LOS ANGELES, CA) TRANSGENDER ECONOMIC EMPOWERMENT PROJECT
The LA LGBT Center's Transgender Economic Empowerment Project (TEEP) offers a wide range of services to help gender-diverse people reach economic stability, including job readiness, career development services, and connection with inclusive employers.
(CALIFORNIA) TGI JUSTICE PROJECT
TGI Justice Project is a group of transgender, gender variant and intersex people–inside and outside of California prisons, jails and detention centers–creating a united family in the struggle for survival and freedom.