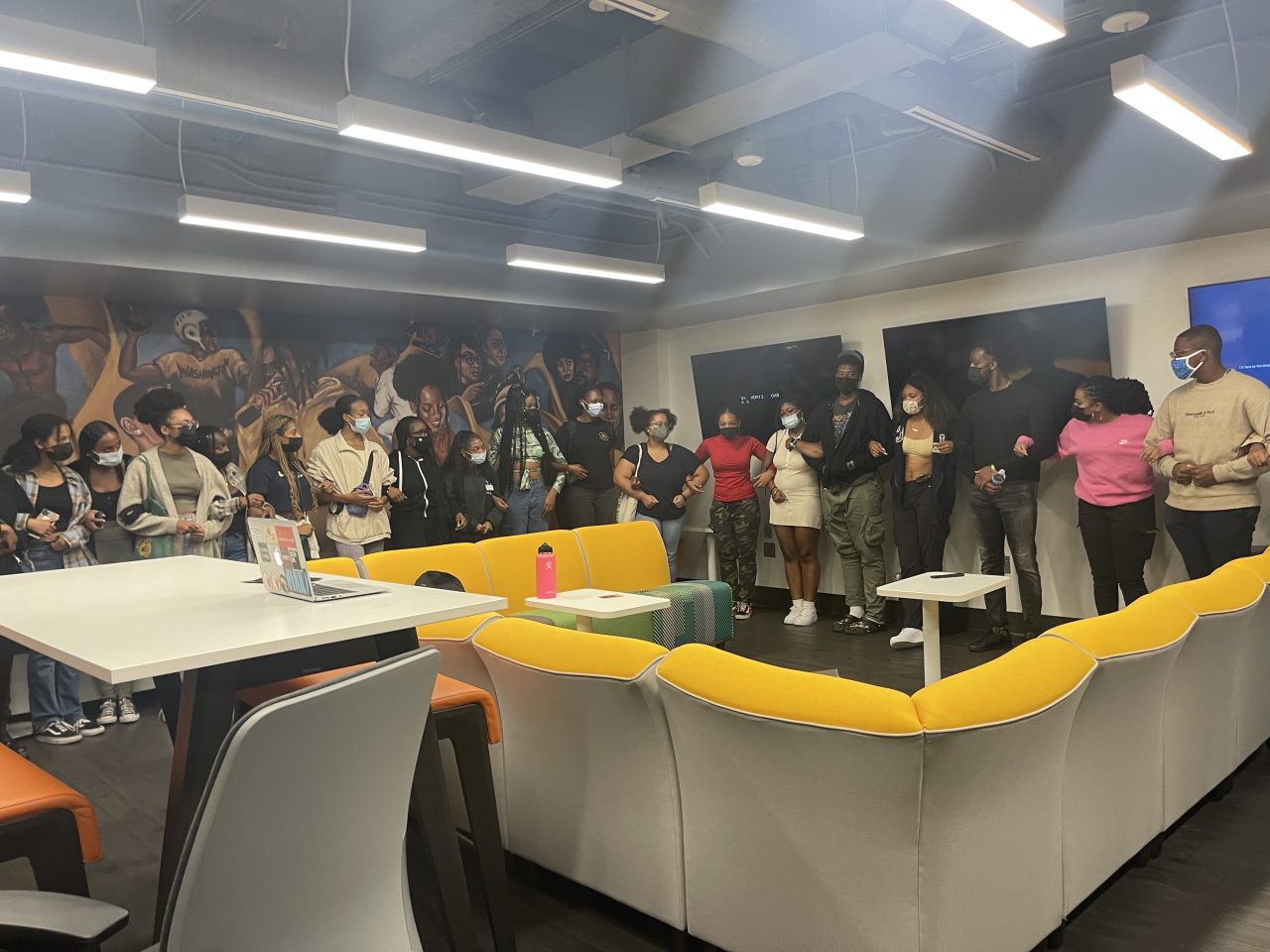 After 5 years of continuous demand, and over 50 years of advocacy for Black students, staff, faculty and alumni, UCLA has finally established a Black Bruin Resource Center (BBRC) on campus. The center, which now houses student-run resources including the Afrikan Education Project (AEP), Academic Success Program (ASP), and Student Heightening Academic Success through Education (SHAPE), will become a community hub to UCLA's Black Bruin population, which comprises 3.45% of the UCLA general student population. The center is located on the first floor of Kerckhoff Hall and can be accessed through the main entrance on Bruinwalk.
The BBRC will do much more than provide a safe space for Black students to study, socialize and organize, but will be a driving force in Black student retention at UCLA. In her speech at the Black Bruin Resource Center Grand Opening, 2021-2022 Afrikan Student Union Chairperson Samone Anderson inspired the audience with her vision for the BBRC, where Black students, staff and faculty can come together to build community and garner support in their academic journeys. She hopes Black faculty will utilize the space to host office hours and provide student support; Black alumni will rejoin the community with new accomplishments, opportunities and resources; Black organizations will host meetings, programs, events, conferences; and Black students can seek guidance, joy, freedom, and safety.
The resource center also provides physical resources, including printing, reservable conference rooms, computers, coffee, televisions, office supplies, water filling and hot drink stations, microwave, and access to staff and faculty.
The Black Bruin Resource Center is the result of a labor of love. Since the 2015-2016 academic year, The Afrikan Student Union and Black Graduate Student Association chairpeople have been demanding a resource center for Black students. We owe it to our colleagues, our leaders, and our friends for dedicating their late nights in meetings with each other and administration. After years of drafting proposals, budgeting, and finding space accommodations and more, we owe great thanks to the passion and conviction of a few for a reward that will be reaped by generations of Black Bruins to come.
Thank you to former ASU Chairs Alexandria Davis, Simone Walker,and Alex Dunkwu and Former BGSA Chair Tristan Thompson, as well as the ASU Staffs of 2015 through 2021. We truly appreciate and recognize the care and labor that went into this center's creation, and look forward to embracing it and sustaining it in this community.
Congratulations Black Bruins, and welcome home.