One of college student's biggest concerns is the ability to find a job in their field after graduation. These students fail to realize the freedom that comes with education, and the ability to redirect life at any moment. Syvila Weatherford is a testament to a life of change. She has been a computer engineer, patent lawyer, author, as well as a community leader. Weatherford, who received her education from the Massachusetts Institute of Technology and the University of Southern California, recalls her experience navigating higher education and her career as a Black woman.
Weatherford's first year at MIT commenced with massive culture shock. Due to recent Affirmative Action policies, her class of fifty Black students was considered large at the time. She says the administration was supportive of Black students, yet the campus lacked outlets for cultural expression. By the end of Weatherford's undergraduate experience, those 50 students formed a Black Student Union that provided a community space, safe from friction and prejudice from white students. They protested for time on MIT's campus radio station, and fundraised to bring Black speakers to campus. Weatherford's experience in MIT's BSU and Black studies courses shaped her in many ways. She says, "When my parents put me on the plane, I left with straightened hair, curls, capris, and a pink top. When I came home that first Christmas I had an afro, a dashiki and sandals, and I even carried a cane with me like traditional African leaders. My father said, "Where's MY daughter?"
After MIT, Weatherford moved back to Los Angeles and took up a job with Hughes Aircraft in Culver City where she started working on satellites. Hughes gave Weatherford a fellowship to study engineering at USC. Despite both campuses being predominantly white, she says USC and MIT were two different worlds. USC's culture was less pro-Black, the students were not trying to 'make waves,' and there was no cohort of Black student representatives. After graduation, Weatherford became the Vice President for USC's Black Alumni Association.
She received her degree in patent law from Western State School of Law. Weatherford describes law school as "an unforgiving lover; it does not want to see you with anyone else." She says law school completely rerouted her years of formulaic thinking and reoriented her mind to think like an attorney. With her new credentials as a patent attorney, Weatherford practiced patent law for aerospace engineers and the federal government for 10 years.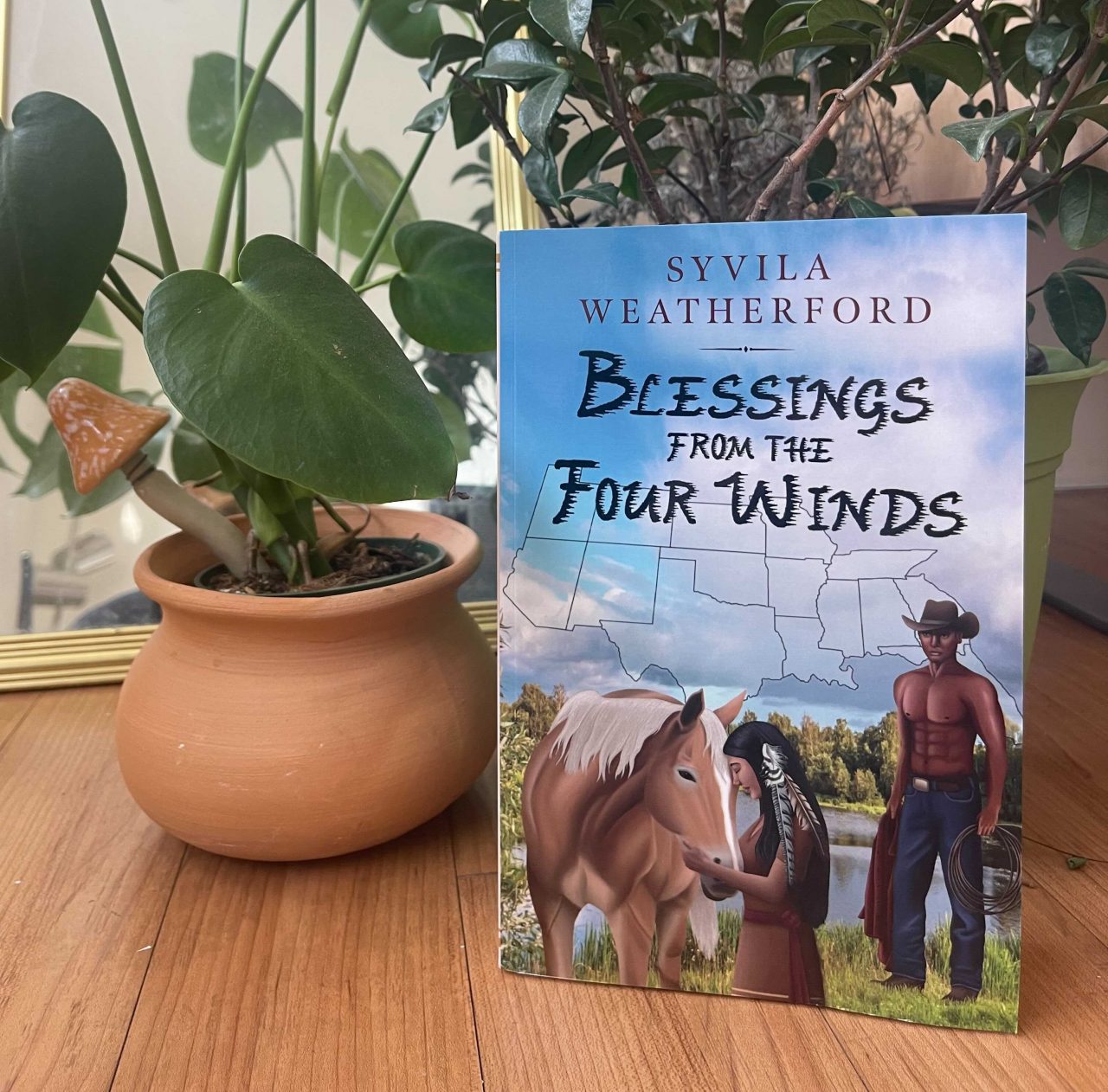 This year, Weatherford published her first book, Blessings from the Four Winds, a Western romance novel inspired by her great grandfather's life. Weatherford says, "I had no plans to be an author," but was inspired by a family trip to Oklahoma in 1985, where her father began sharing stories about his grandfather who participated in the Oklahoma Land Run of 1889. She started writing outlines for chapters and jotting down ideas in the 1990's, but didn't start writing and editing until March 2020, when the coronavirus lockdown occurred. Weatherford says she felt extremely connected to her ancestral lineage during the books' creation, and felt that her writing came from a place of ancestral connection and guidance. It is this special sentiment that permeates through the novel and makes each chapter so personal and thrilling.
Weatherford encourages Black undergrads to be problem solvers and continue being thoughtful, both academically and socially. She says her experience taught her the importance of having fun, and hopes Black students find the balance between work and play. From engineer to lawyer to author, Weatherford exemplifies independence and excellence.
Visit her website to learn more about herself and her book, Blessings from the Four Winds.