By Christina Gabrielle Anderson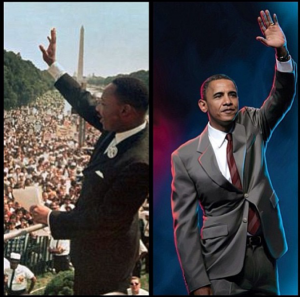 On February 25, 2012, in the Northwest Auditorium, the Afrikan Student Union hosted a Black History Extravaganza that highlighted historical snapshots of our past from Afrika to America. In eras, such as the Harlem Renaissance to the Civil Rights Movement, Afro- Americans were making progressive steps to change. But in our current era, that will one day be considered history, are we progressing as people?
From a famous speech written four decades ago by Dr. Martin Luther King Jr., Marques Watson a fourth year Political Science major states, "We've come a long long way, but we have a long long way to go."
Some believe that Afrikan- Americans have seen some of the worst of times, but today is the best it has ever been. Banking on Barack Obama being a black president, many believe we have passed our barriers and are living in a post-racial society. While others have the same mindset of Dr. King four decades ago.
Jenae Jones, a fourth year Psychology and Afro- American Studies Major, believes that,"We have progressed, but at the same time history is somewhat repeating itself within our community." She refers to the images we allow portrayed of Afrikan American people that reinforce negative stereotypes. Images like gangbanging, saggin', killing, drugs and exploitation of black women. It is almost as if we are going backwards instead of forward.
However, Briana Jones, a third year Political Science Major, states that,"Being able to speak out about the injustices [we have faced] is coming a long way." We have come "from being owned to being owner," which is profound in itself.
Nonetheless, Black people are not utilizing this personal power. Four decades from now when ASU presents another Black History Extravaganza, people should recognize the advancement we accomplished as a people in this era rather than the setbacks. Jones encourages, "We need to turn a critical eye on ourselves."