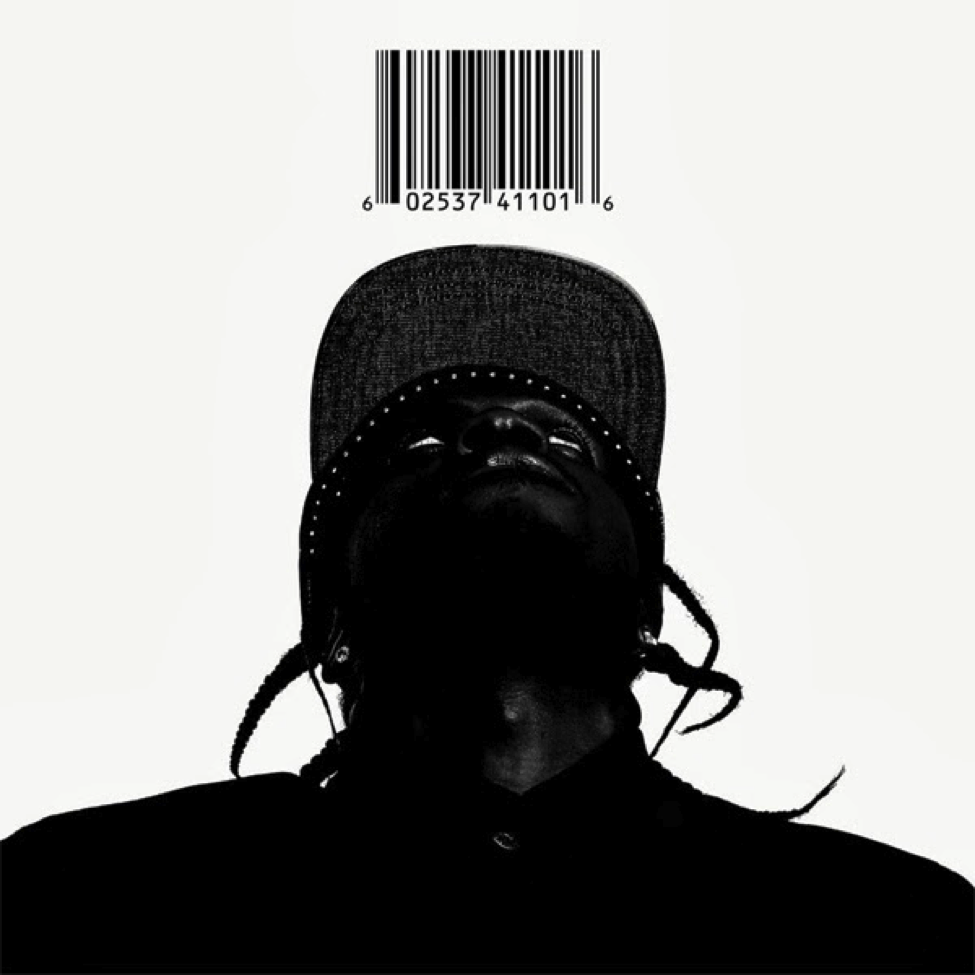 "My Name is my Name" is the long awaited debut album by Pusha-T (Terrace Thorton), the latest member on the G.O.O.D. music roster to receive Kanye West's ardent blessing (made evident by the impassioned drunken rant at Pusha's release party). But Kanye's enthusiasm is understandable if you paid any attention to his work with his brother Malice with the hip-hop group The Clipse, who released two of the most memorable hip-hop albums of the last decade, most notably 2006's Hell Hath No Fury. Pusha-T and Malice combined callous coke dealing imagery with intelligent-but-gritty lyrics over sonically progressive production (courtesy of the Neptunes) that caused many to draw comparisons to New York's Mobb Deep in the 90s. And with Pusha-T undoubtedly being the star of the group, thanks to his attention stealing verses and signature smugness, the hype-machine has been at an all-time high for this release.
 The album starts out strong with one of the album's main singles, "King Push", at the helm. A certified banger that features stellar production by Kanye West, who handled most of the album's production, has Pusha spitting some of the finest brag rap to be on an intro track and has him proclaiming to be rap royalty. The two following tracks "Numbers on the Board" and "Sweet Serenade" are also pre-released singles and are also great in their own right. The disjointed minimalistic beat and witty rhymes on "Numbers" makes it one of the best rap songs of 2013. "Sweet Serenade" features Chris Brown for an alluring hook and gloomy production for a solid radio track. "Hold On," is the conscious motivational track, and features Kanye doing some of his best auto-tune work since "808's and Heartbreaks" throughout a majority of the track. Rick Ross also delivers another one of his standout guest verses going bar for bar with Pusha on "Hold on". "Suicide" features some Clipse-sounding production courtesy of Pharrell Williams that is probably included to appease older fans, and a verse from Ab-liva, a Re-Up Gang familiar. The next three tracks are sadly rather un-inspired filler tracks that don't particularly stand out, especially "40 Acres," that for some reason has a beat that is completely dimmed out for the verses. Thankfully things start to pick up around "Who I Am," which is another stellar single featuring great verses from G.O.O.D. music signees 2-Chainz & Big Sean and another killer minimalist beat from Kanye. "Nosetalgia" is another standout track featuring vicious spitting from both Pusha and Kendrick Lamar, no chorus just raps. And then album finishes nicely with "Pain" and "S.N.I.T.C.H.", which are both decent songs but may still leave more to desired as these songs would have probably been more suited towards the middle, while having the album end on stronger note.
This is a definitely an album that relies heavily on features, which may be troubling to those who were expecting a more epic debut from Push. But besides some consistency issues in the middle section, it is a solid outing with plenty of decent cuts. It may not be the next-level hip-hop some were expecting, or even compare to some of his older material with the Clipse, but it's solid.
Rating: 8/10
Author: Rasheed Tulay
Nommo Staff